Why we need more adaptive sports at the college level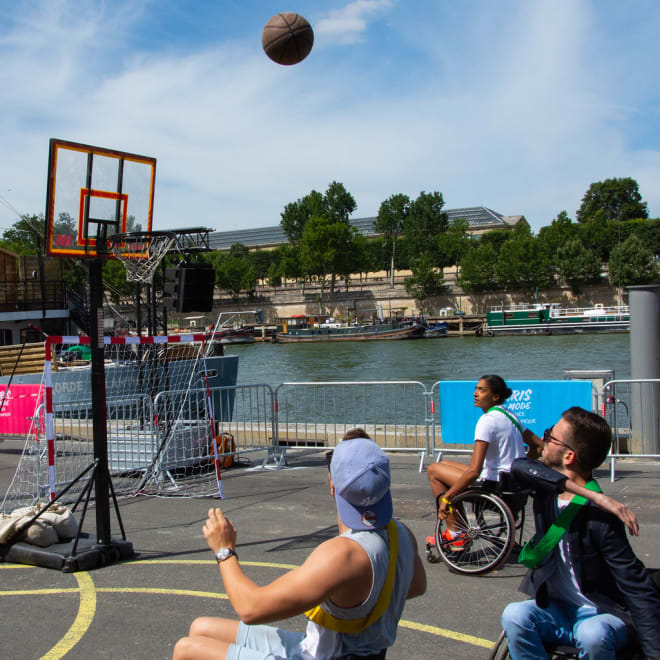 In 2020, pretty much everyone has heard of competitive video gaming, better known as eSports, thanks to televised tournaments with huge cash payouts and big-time companies like the NBA and NCAA investing in the industry. Its popularity has reached such heights that elite tournaments are aired on ESPN and top players are worldwide celebrities.
This global success is an impressive achievement that should be celebrated! It should also be a wake-up call that eSports have been prioritized over other non-traditional sports and that a widespread expansion of adaptive sports programs is long overdue.
Current advocates for an increased focus on adaptive sports at a collegiate level, like Dr. Kevin McGinniss, Director of Southern Connecticut State University's Sports Management Program, and Dr. Yetsa A. Tuakli-Wosornu & Demetri Goutos from an independent research lab at Yale University, are pushing for the NCAA and its member institutions to realize the potential of adaptive sports and give student-athletes with disabilities their fair share of the financial and organizational support provided to college athletic programs.
Their recent publication in The Sports Journal includes an analysis of how eSports "properly motivated" the NCAA and collegiate athletic departments to buy-in to their sport, while also presenting a strong case that a similar strategy can propel adaptive sports to their rightful place as varsity-level programs. The authors point out how this specific type of organizational integration involving athletes with disabilities has already happened, in the case of the United States Olympic Committee becoming the United States Olympic & Paralympic Committee in 2019, and that this same USOPC has become a strong voice in support of college athletes with disabilities through the work of its College Advisory Council.
The authors go on to emphasize the importance of eliminating systematic inequalities within college athletics and how implementing a "comprehensive inclusive sports strategy" that includes championships for adaptive swimming, rowing, and track & field would help increase awareness and advocacy for adaptive sports, while also continuing the trend of uncovering the benefits that non-traditional sports can provide. They want the NCAA to truly uphold their core value of "creating an inclusive culture that fosters equitable participation for student-athletes with member institutions" and are taking the initial steps to make this vision a reality.
CLICK HERE to review the full findings of this intriguing case-study and join the Storrs Central team in showing these inspirational leaders that we are true fans of ALL things sports! Questions and comments can be directed to Dr. Kevin McGinniss via email at mcginnissk1@southernct.edu and your support is greatly appreciated!