UConn Drops to 0-2 in Conference Play After Loss to Tulsa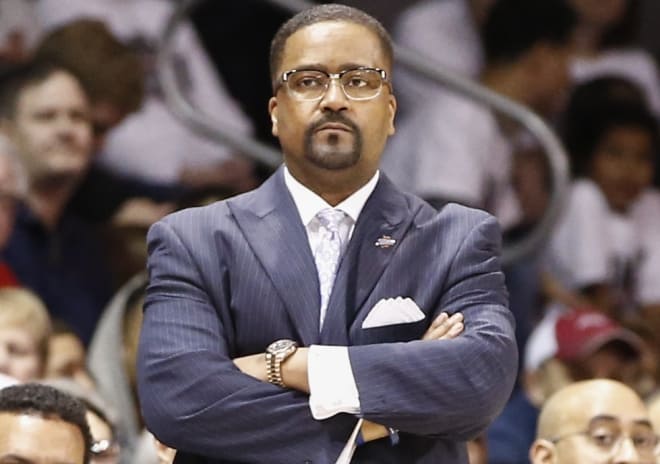 Pat Birt II scored the final three points to lead Tulsa over UConn 61-59 in overtime Saturday afternoon in American Athletic Conference play at the Donald Reynolds Center in Tulsa, Oklahoma.

Jalen Adams scored 18 to lead the Huskies (5-8, 0-2), who have lost three in a row, the last two in conference play. Birt and Sterlin Taplin each scored 13 points for the Golden Hurricane (7-6, 1-0), who have 10 new players on their roster from a year ago.
Rodney Purvis added 12 points and Amida Brimah finished with eight points, eight rebounds, and five of the Huskies' 10 blocks.
Adams had eight points and three assists in the first half as the Huskies shot 52.2 percent from the field, leading 28-27 at the break. The shooting effort in the half was a huge improvement over the 14.3 percent the Huskies put up to trail Houston 36-12 at the break last Wednesday.
UConn took a 41-34 lead at 12:25 of the second half on two foul shots from Jackson, but Tulsa answered back with a 12-0 run before Purvis made a 3-pointer to cut Tulsa's lead to 46-44. Purvis' basket ended a more than five-minute stretch without a point.
Jaleel Wheeler scored on a layup with seven seconds left in regulation to tie the game at 56. Adams missed a layup at the other end with about two seconds left to win it. The UConn sophomore scored three straight field goals to help UConn lead 56-54 with 1:07 to play, but Wheeler would tie the game on a jumper with eight seconds left to force overtime.
Birt stole a Christian Vital pass and scored on a layup with 1:18 left in OT to give Tulsa a 60-59 lead. He added a free throw with three seconds left to make it a two-point game. Adams missed what would have been a game-winning 3-point attempt at the other end.
A Vital 3-pointer gave UConn a 59-56 lead with 2:45 to go in OT, which was the first basket for either team in the extra session. UConn shot 40.4 percent from the field, but turned the ball over 17 times – with just eight assists. Tulsa scored 16 points off Husky mistakes.
A traveling call on Will Magnay gave UConn the ball back with 15.9 seconds left. Purvis missed a 3-pointer at the other end, and after Tulsa got the ball back, Birt was fouled at the other end and that would be it for the Huskies.
UConn plays Wednesday at Memphis and doesn't host a home game until Jan. 8 against the University of Central Florida at Gampel Pavilion.