3-star WR Kolton Huber receives offer from UConn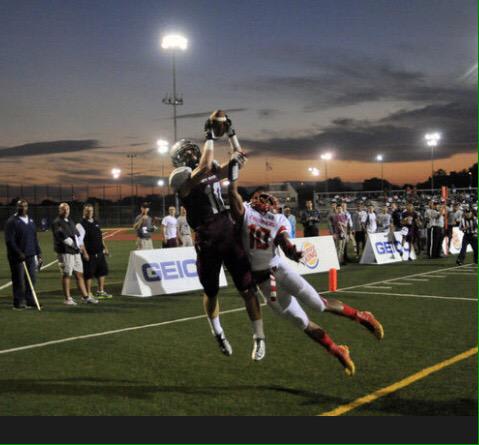 New Jersey wide receiver
Kolton Huber
announced on Twitter Friday that he had received an offer from UConn, his fourth.
"I was invited to junior day there in March and had been in contact prior to that as well," he told UConn Report. "Since junior day I have kept in close contact with Coach (Kevin) Wolthausen."
Other schools which have offered are Syracuse, Kansas and Buffalo. But other major FBS programs are giving him a serious look. Stanford, Duke, Northwestern, Rutgers, Maryland, Penn State, Boston College and Wisconsin have all shown interest. He will be visiting some of these schools across the summer
"Academics are my #1 priority," he said, which isn't surprising given the list above. Right now, UConn is a very strong consideration.
"It is a program and a school that is on the rise. I know I fit the scheme well and could become an impact player for them." He continued, "I really enjoyed my visit in March. Coach Diaco is doing a lot of great things with the program which makes the opportunity to play there very exciting."
As a receiver, Huber believes his strengths are his route running, speed (he's a track athlete as well) and the fact that he is a natural hands catcher. The staff at UConn believes they can use the 6-foot-1 receiver in a variety of ways.
"They told me that they view me as a very versatile athlete who they can use in multiple places in their offensive scheme."
Huber has no timetable for when he would like to make his decision but knows what he's looking for in a school.
"Aside from the academics, the factors that will play into my decision are the facilities, fan support & my relationship with the staff."
We'll be keeping in touch with Huber as he makes his visits across the summer.