Geno Auriemma on Maya Moore's Decision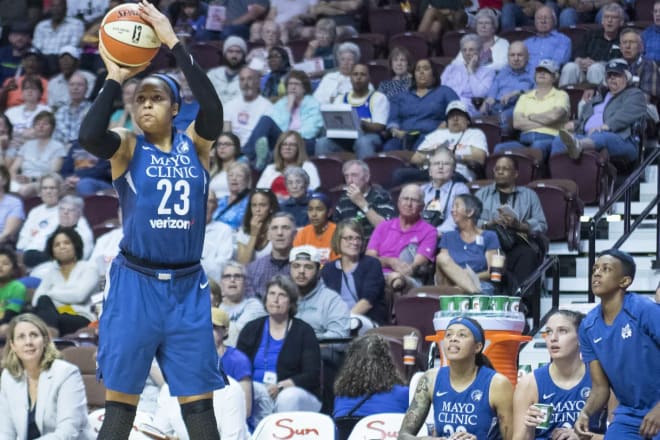 Women's basketball superstar Maya Moore announced Tuesday that she would not be hitting the hardwood in 2019.
"I will not be playing professional basketball this year," she wrote in a post on The Players' Tribune titled "The Shift."
"There are different ways to measure success," she added.
At 29 years old, Moore said she is stepping away from basketball to spend more time with her family and her faith community. The former UConn star still has a strong relationship with the Minnesota Lynx, the team that picked her first overall in the 2011 WNBA Draft.
Since then, the Lynx have won four WNBA championships while Moore has collected an MVP award and seven All-WNBA First or Second-Team nods.
She also won two Wooden Awards and two national championships in Storrs playing for Geno Auriemma, who saw this shift coming for his former player.
"I had an inkling from some conversations this summer that this was a distinct possibility," Auriemma said after the Huskies' Wednesday night thrashing of East Carolina.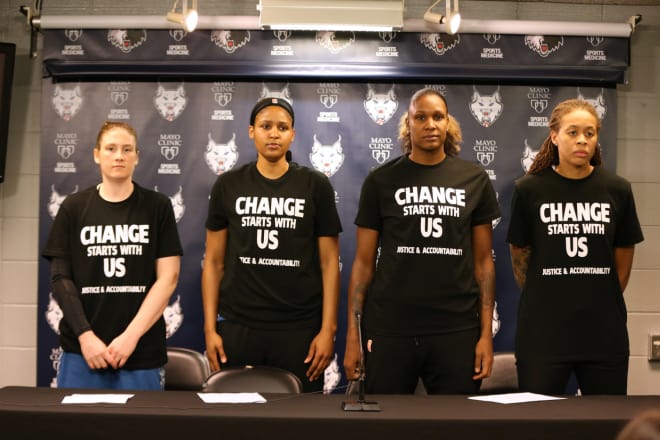 Moore has also been a vocal advocate for social progress on issues such as gender equality, mass incarceration, and gun violence, and her plans include spending more time in that arena as well. In previous contributions to The Players' Tribune, Moore has written about the female pro athlete experience and her experiences advocating for criminal justice reform.
"People get older as they change," Auriemma said. "She sees something out there that she feels that she has to devote more of her time and I'm all for it."
After four years starting at UConn before jumping right into her WNBA career and then spending her offseasons playing overseas, on top of the All-Star Games, Olympics, and other Team USA appearances, her body could use the rest. Moore has been playing 12 months a year for most of the decade.
"I don't know that we've heard the last of her, that would be my guess," Geno said with a shrug.
Watch the full video below and be sure to subscribe to our YouTube channel!