UConn Drops to 0-3 in Conference Play After Loss at Memphis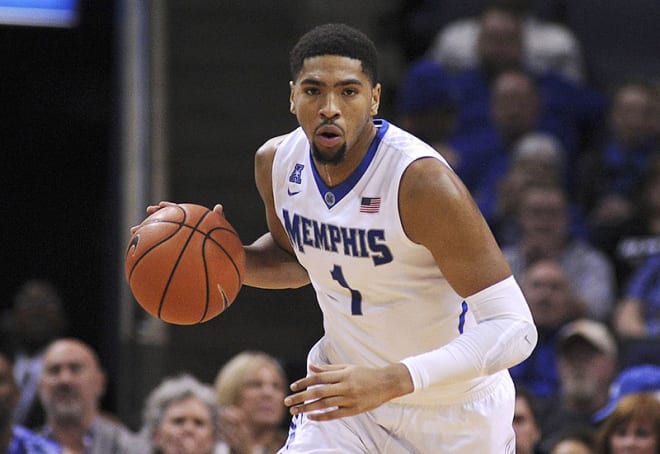 Vance Jackson and Rodney Purvis each scored 14 points, but UConn came up short against Memphis on Thursday night, 70-61, at the FedEx Forum in Memphis.

The Huskies (5-9, 0-3 AAC) are off to their worst start in conference play since the 1984-85 season. UConn has lost four straight for the first time in five seasons under head coach Kevin Ollie.
UConn made four of its first six shots to grab an early 9-4 lead but scored just once over the next six minutes or so. The Huskies' last lead of the game would be 15-13 on a Steve Enoch jumper at 10:09. Memphis pulled ahead late and the Huskies trailed 32-24 at the break.
Purvis was 5 of 19 from the field, but backcourt mate Jalen Adams was even worse, making just 3 of 14, finishing with six points.
"Points of the game we gave up and felt bad for ourselves," Adams told the New Haven Register after the game. "Memphis, they just noticed that and took advantage of that."
Freshman Christian Vital was 0-for-5 with two points as the UConn guards were almost outscored alone by Memphis guard Markel Crawford, who finished with 19 points on 9 of 12 shooting from the field.
"Even if we are losing we have to learn how to play, get open shots and still give our maximum effort," Adams added.
UConn was 4-for-20 on 3-pointers, with Purvis 2 of 9.
Despite the loss, the UConn big men helped the team finish with a 49-28 edge on the glass. Amida Brimah had a career-high 15 rebounds and Kentan Facey added nine.
"I don't think I've had a team get beat on the boards by 21 and still won," Smith said after the game.
UConn hosts Central Florida at 5 p.m. Sunday at the XL Center in Hartford.