Film Preview: Memphis Tigers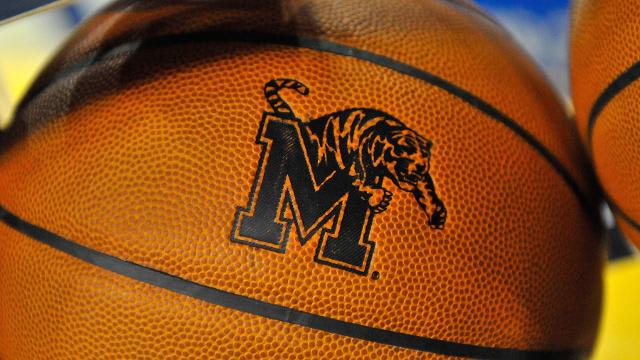 The 2016-2017 campaign was expected to be a rebuilding year for Memphis.
The Tigers went just 19-15 last season, graduating four of their top five leading scorers—all of whom had healthy Offensive Ratings.
They also underwent an offseason coaching change, with Tubby Smith replacing Josh Pastner, who avoided being bought out by bolting for the Georgia Tech job.
Thru 14 games, however, Memphis doesn't have the look of a team in a transition year. The Tigers have played like one of the top four or five teams in the American Conference. They're not any worse than last year's team, and in some cases, they're much better.
The biggest improvement has come on the offensive end. Take a look at their ranks from this season to last in some key offensive categories.
Memphis Tigers - Offensive Splits—Last 2 Seasons
2015-2016 2016-2017
125th Adjusted Offensive Efficiency 64th
13th Adjusted Tempo 223rd
306th Effective FG% 105th
The notable spike in Effective field goal percentage is the most startling difference on that chart. Memphis has risen from roughly the 13th percentile to the 70th percentile in this statistic, which gives more credit for three-point field goals.
But this isn't a competent three-point shooting team, by any stretch of the imagination. Memphis is making just 30.3% of its triples this year. That ranks 312th out of 351 D-1 teams.
The biggest difference from last year's Tigers to this year's version is accuracy on two-pointers.
Memphis Tigers - Splits on Two-Point Field Goals—Last 2 Seasons
2015-2016 2016-2017
45.1% 2-Point FG% 54.7%
305th National Rank 27th
How has Memphis, despite losing Shaq Goodwin, Trahson Burrell, Ricky Tarrant, and Avery Woodson from last year, morphed into one of the best two-point shooting teams in America?
Vastly improved shot selection
At times, Memphis played too fast last year. The current Tigers are averaging 4.5 more points per game than last season's outfit while having 5.5 fewer possessions on which to score.
A more controlled tempo under Tubby Smith has benefited Memphis' offense. So too has much improved shot selection, and a serious upswing in shots much closer to the rim.
Memphis Tigers - Shot Selection Splits—Last 2 Seasons
2015-2016 2016-2017
41% % of Shots at Rim 47%
30% % of Shots—2-point Jumpers 22%
For whatever reason, Memphis has made a concerted effort to get more of its looks from the rim while simultaneously cutting down on the two-point jumpers, an adjustment that more often than not leads to a prosperous result.
Furthermore, Memphis is making 62% of those shots at the rim, compared to just 54% last year.
Here's an example of Memphis, late in the shot clock, getting a great look at the tin in what otherwise might have resulted in a contested, off-balance jumper had Dedric Lawson not kept his eyes up and Jeremiah Martin not made a great cut.
Sharing the basketball
Memphis has the 7th-best assist-to-turnover ratio in the country, per Team Rankings. Last year, the Tigers ranked just 68th in that category.
Sophomore Jeremiah Martin leads the team with 5.1 assists per night, with an impressive 2.7 assist-to-turnover ratio.
Dedric Lawson is second on the Tigers with 3.9 assists. An incredible talent, the reigning AAC Rookie of the Year is the frontrunner for AAC Player of the Year. The 6-foot-9 sophomore has improved his game in all areas, but perhaps no more than passing.
Here, Lawson encounters a double-team, doesn't panic, and spins away from the pair of SMU defenders before finding an open Markel Crawford, who does the rest.
Yes, this was a three-pointer, obviously, but Lawson's ability and will to pass, plus Crawford's ability to stretch the floor (he's shooting 33% from "3" this year after going just 3 of 23 last season) aids Memphis in its two-point shooting accuracy via spacing and additional open looks.
Dedric Lawson's ascension
Memphis' enrichment in two-point precision cannot be attributed to one player alone, but if it had to be, Dedric Lawson would be the standard-bearer.
He's making 56% of his two-pointers this season, up from 42% last year. That's as big a reason as any as to why his Offensive Rating has increased from 96.5 to 120.4—which ranks in the Top-10 nationally among players who are used on at least 28% of its teams' trips.
In our final clip of the post, here's Dedric making himself available at the high post and finishing acrobatically at the rim.
Lawson, a career 32% three-point shooter, is taking slightly more threes this season than last. But unlike last year, when he's not involved in pick-and-pop situations or momentarily stepping outside, he's cemented in the paint, where he belongs.
Dedric Lawson - Shot Selection Splits—Last 2 Seasons
2015-2016 2016-2017
45% % of Shots at Rim 54%
37% % of Shots—2-point Jumpers 24%
Lawson is taking 9% more shots at the rim this season, shooting 13% better on such field goal attempts. And while his percentage of two-point jumpers taken has rapidly dropped off, he's much been 11% more successful (39%, up from 28%) when settling for the midrange.
The outcome of all this is one of the most versatile and feared players not just in the American Conference but in America, period.
Lawson's improved IQ has also rubbed off on his brother, redshirt freshman K.J. Lawson, who is taking 16% more shots at the rim and 20% less two-point jumpers than last season.
With the Lawson brothers—Memphis' two highest-volume players—soaring in efficiency by evolving into adept two-point shooters, plus productive contributions from Crawford, Martin, and Jimario Rivers, the Tigers are enjoying their best offensive season since Joe Jackson left.